Assembly & Mailing for Semi-Custom Invitation Suites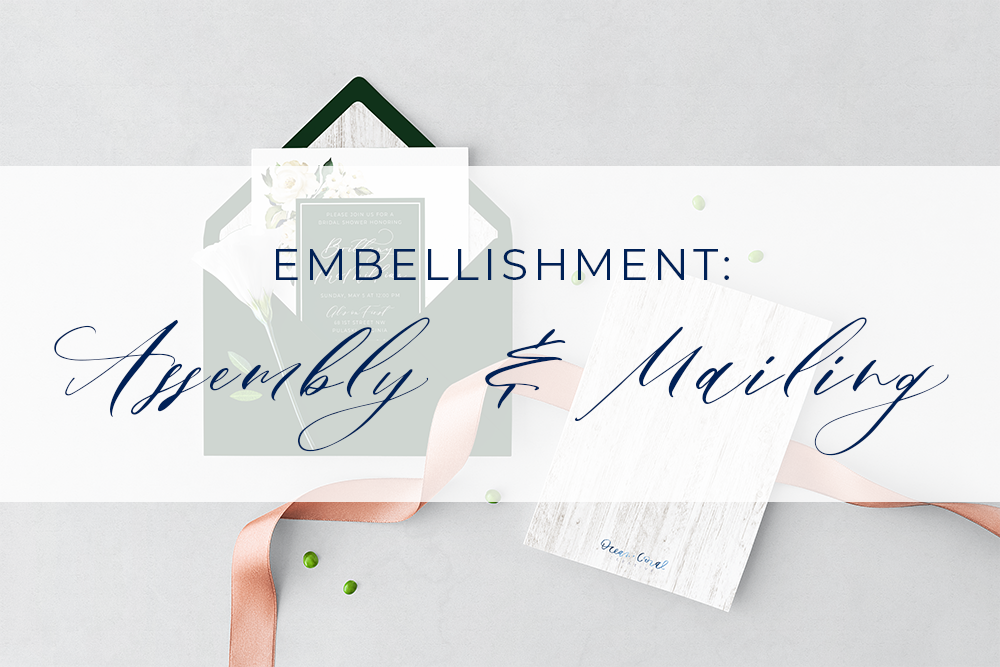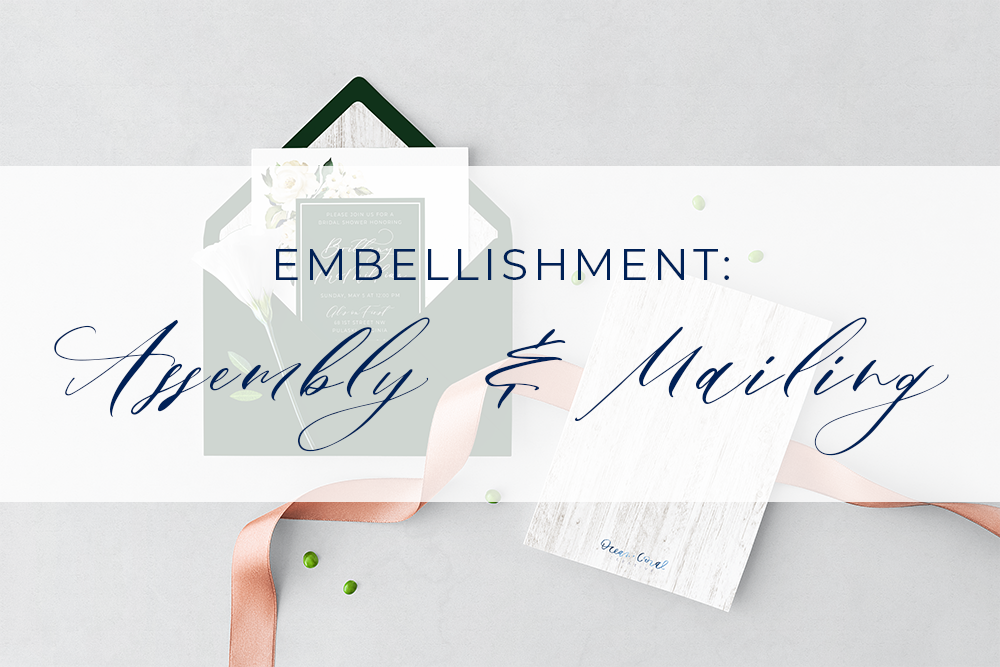 Assembly & Mailing for Semi-Custom Invitation Suites
If you've ordered a semi-custom invitation suite from us and would like us to assemble and mail everything for you, we'd be happy to help!
What's Included:
Collating and stacking your invitation suite

Applying postage to your RSVP envelopes and main envelopes

Stuffing and sealing your main envelopes

Weighing your suite and taking it to the post office to be mailed

If you have purchased Embellishments such as wax seals, envelope liners, belly bands, and vellum wraps, we will assemble those as well.
Are you also ordering a belly band, vellum wrap, liners, and/or wax seals?:
A few notes…
You must have also ordered your main envelopes and RSVP envelopes to be printed or calligraphed.

Postage: we are happy to procure your postage for you for an additional fee. If you prefer to gather your own postage and send it to us, we are happy to coordinate that with you.
How to Order:
Select your quantity and choose your options, then click Add to Cart. A form will pop up asking you to confirm a couple of things.
After you have checked out and we have received your full order, we will be in touch to confirm the finer details.
Timeline:
Please add one week onto your timeline to allow time for proper assembly.