Envelope Color Options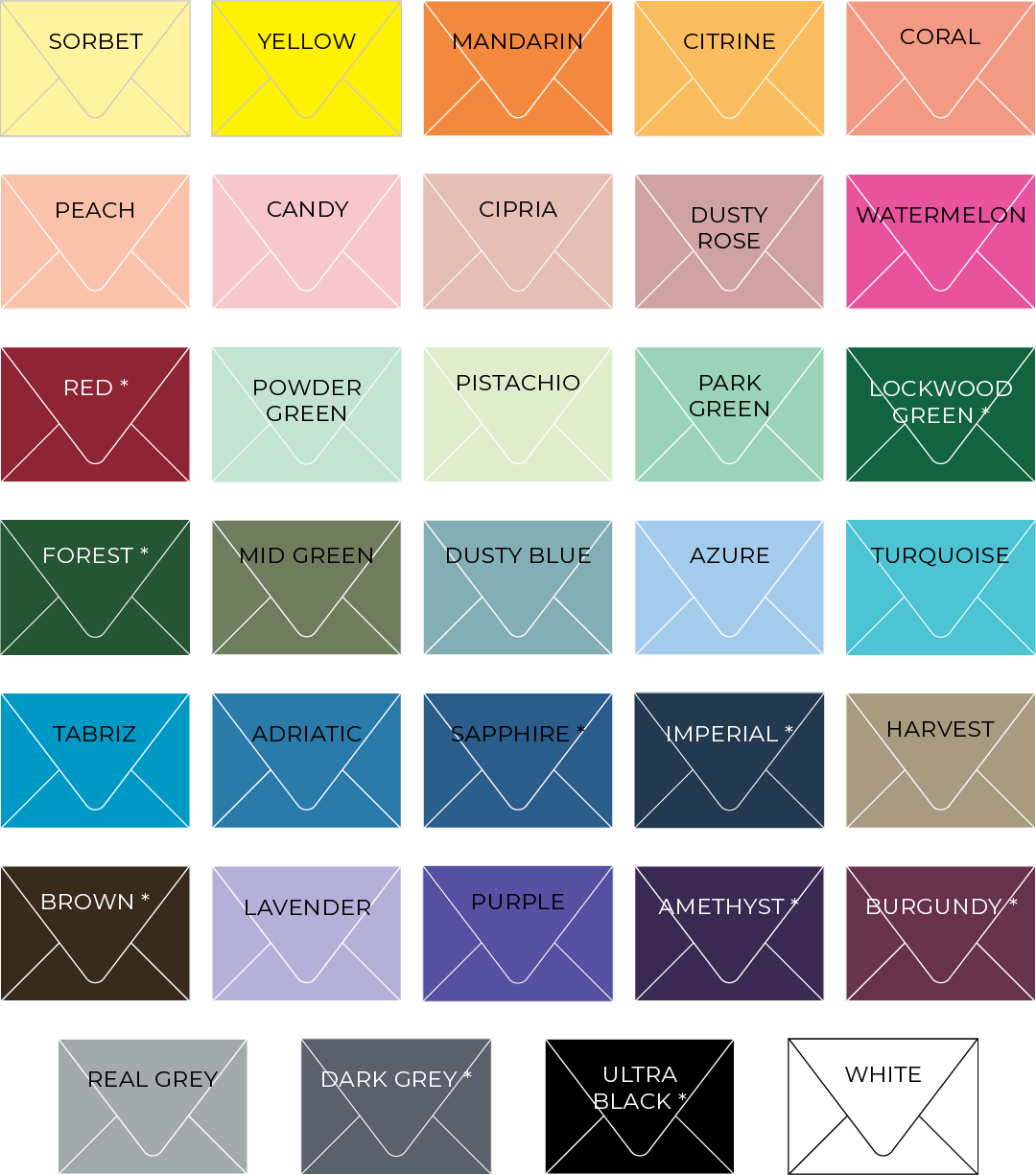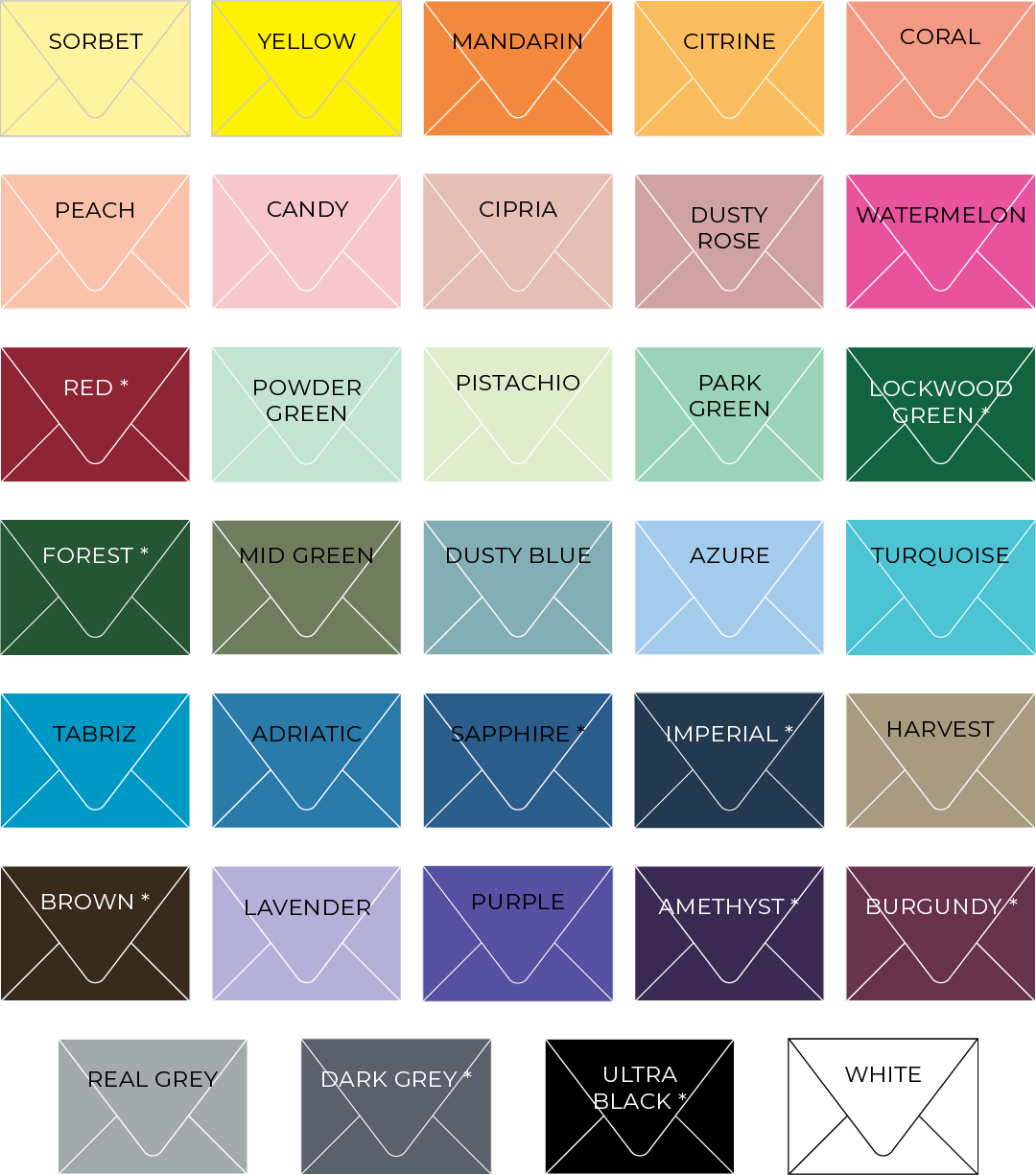 Envelope Color Options
Your semi-custom invitation suite comes with white envelopes that look beautiful with your suite, but if you want to switch out the color of the envelopes, feel free to do so here! If you are ordering blank envelopes, you will receive 5 extra of each size to accommodate for addressing errors.
How to Order:
Once you've chosen your quantity for your main envelopes and RSVP envelopes, click Add to Cart. A form will pop up asking you to choose your envelope colors. Please be sure to choose the color for both the main envelope and the RSVP envelope. Mix and match if you choose! If you want to keep either of these envelopes as the standard white envelope that comes with your suite, simply select "White".
A few things to note…
Envelope colors may appear slightly different on your computer screen than in person.

If you're also looking at address printing, our address designs for each semi-custom suite have been formatted for white envelopes. If you have a question about how the address design will look on a certain color, please email us before purchasing. We may also be able to format the address design or remove artwork to accommodate a different envelope color for an additional fee.

For the darker envelope colors marked with an asterisk *, we recommend upgrading to white ink printing to provide contrast between the envelope and the address. With white ink printing, addresses will show up better on a dark envelope, leaving less room for error when they are mailed via USPS. White ink printing is slightly more costly than regular printing and it is limited to text only (watercolor designs will not print), so keep that in mind when choosing your envelope color.