Island Suite Main Envelope Guest Address Printing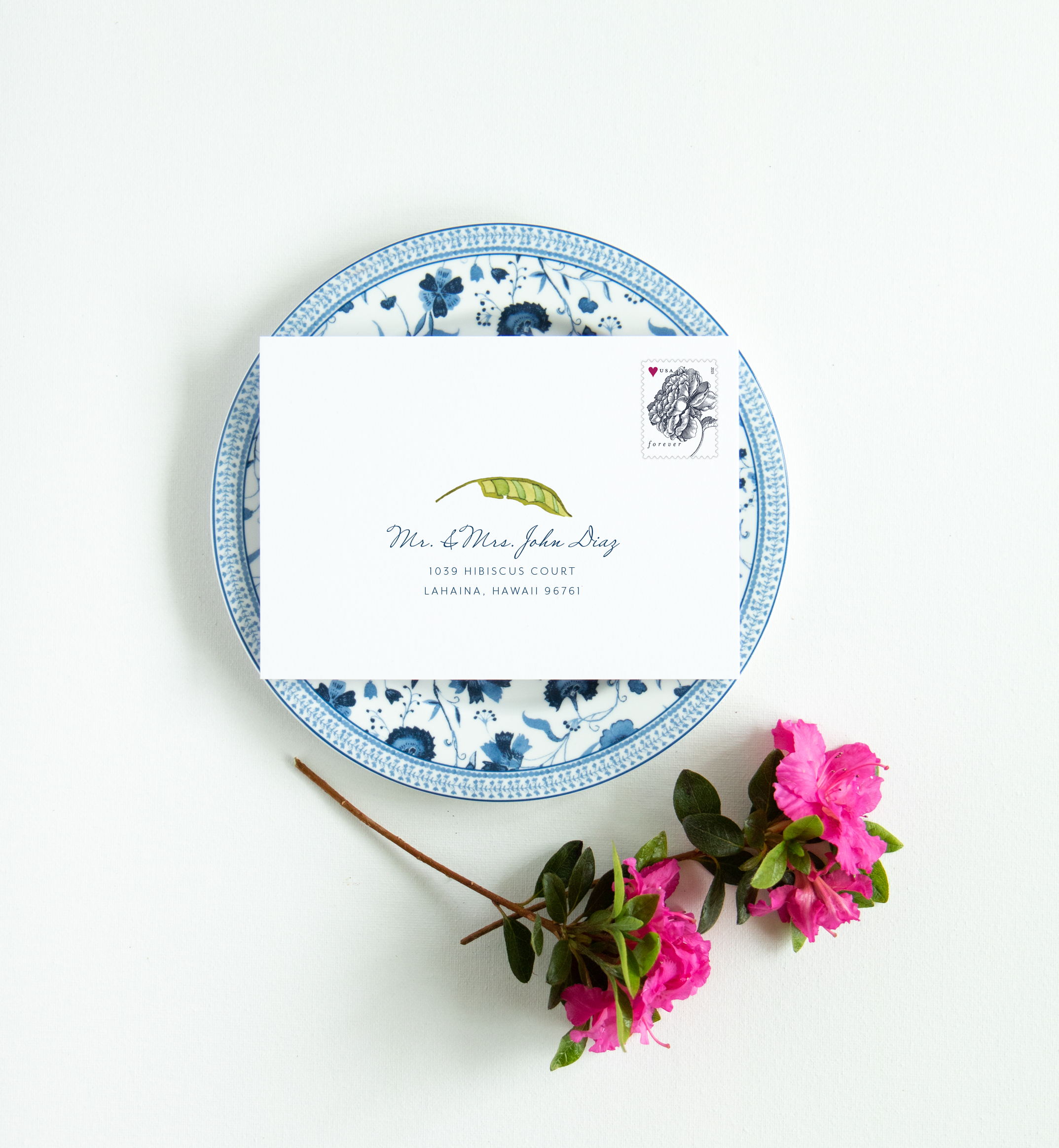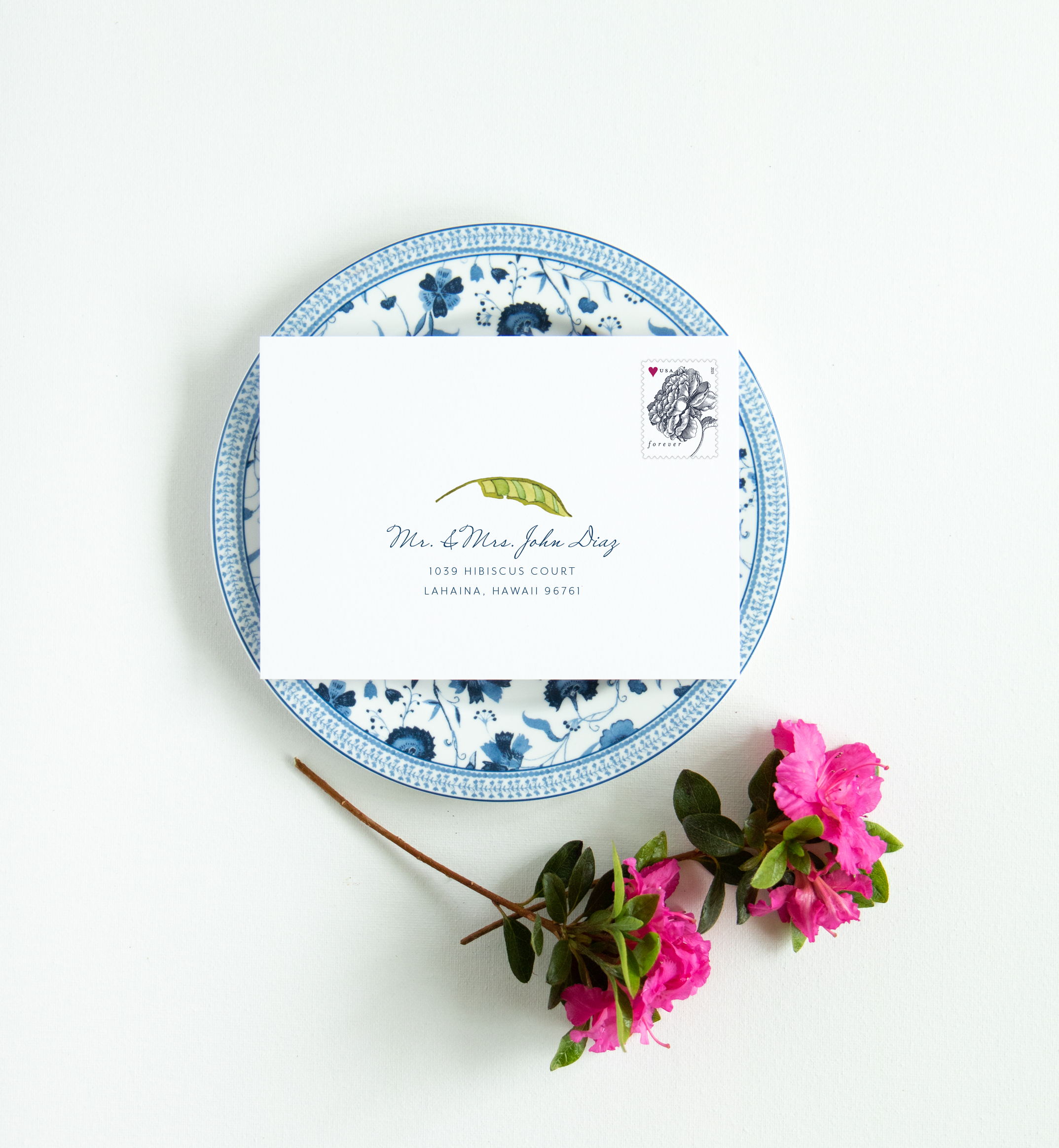 Island Suite Main Envelope Guest Address Printing
This tropical guest address design was made to add a little pop of color to the front of your main envelope! It coordinates with the Island Suite Wedding Invitation.
This listing is for printing on envelopes purchased through Ocean & Coral Creative. We will not print on envelopes that have been purchased elsewhere.
What's Included:
Printing of your guest addresses with the palm leaf design on the front of your main envelopes
This design is meant to be printed on the white envelopes that come with your suite. Please email me before purchasing this listing if you are using an envelope color other than white. Postage not included.
All design elements you see will remain the same. Your guest addresses will be customized.
How to Order:
To start your order, please select the quantity that best matches your guest count and click Add to Cart. Actual quantity will be determined based on guest count. If any adjustments need to be made on the cost side of things, we will either send you an invoice for the remainder or credit you for the difference.
After you've completed your purchase, please download our address template here. Once it has been completed, please email it to hello@oceanandcoralcreative.com.
Addresses will be printed exactly how they are written in the spreadsheet. Please double and triple check for spelling and accuracy. Ocean & Coral Creative is not responsible for any errors. Once your envelopes have been sent to print, no changes can be made. If you would like "and" instead of "&", abbreviated states, "Apt.", "Unit", or "#" instead of "Apartment", please write those exactly as you'd like them printed.
Timeline:
Once you have checked out and we have received your order, please allow 2-3 days for us to put together a proof of your suite. As long as we have your final guest list by the time you sign off on print approval, your full order will not be delayed. Any delays in receiving your completed spreadsheet will result in a delay in printing your entire order.
We aim to ship your order within 2-3 weeks of your order date.